Today was my mom's birthday! Happy birthday Mamaaaaaaa! I love you!
I had another long day at work. It was a better day than usual, though. We had a gaming-themed art show tonight, featuring art by the store owner's cousin. We had a ton of people show up, and it was a lot of fun. There was free pizza and cupcakes, and the cupcakes were so awesome! They were all Mario themed. Here are some pictures:
Yoshi and mushrooms!
Goombas! They even had feet!
These piranha plants were so cool!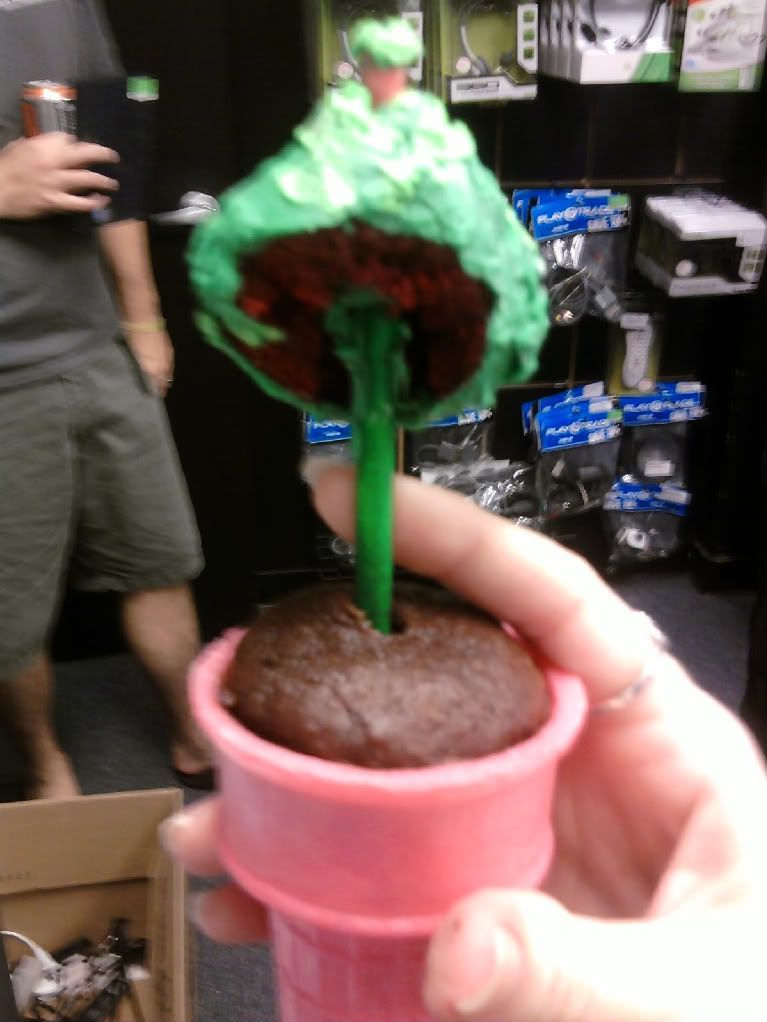 They had red velvet cake inside. Delicious!
It's fun when I basically get paid to eat pizza, eat cupcakes, and mingle with people. My job rocks.