Man, my weekend was amazing!
I spent all day Friday - Sunday with some friends at Disney World. They were friends from my home town that I hadn't spent much time with in years, so it was awesome to be there with them. They convinced me to buy a seasonal pass, so we hopped all around to the different parks all weekend.
That was the most time I've ever spent at Disney in a single trip. I've only been a handful of times in my life, so this was a real treat. My favorite park is Epcot, and we went every day. I was so so SO excited to finally see Captain EO! (If you don't know, Captain EO is the 3D Michael Jackson show there.) In the past, I thought that I would never get a chance to see it, since it had been taken out of Epcot a very long time ago, so it's amazing that they brought it back. I had been wanting to see the real thing for many years (I just watched a low quality, non-3D video of it before). It was freakin' awesome!
We got to go on pretty much every ride we wanted, since there were barely any lines. I think my favorite is Space Mountain! I wanna go back soon and ride it again. I'm a super baby when it comes to rides, and I can't handle steep drops, so I avoided Splash Mountain. I was fine with pretty much everything else, though (besides Tower of Terror, obviously). The shows were all so good, too! The Finding Nemo musical is awesome. I liked it more than the movie, hehe.
I managed to be my super cheap self while I was there and not spend a lot of money, thankfully. My meals were all reasonably priced, and I only bought one thing: an amazing Sonic wallet that's even better than the one I wanted before! I am so in love with it. Here's what it looks like: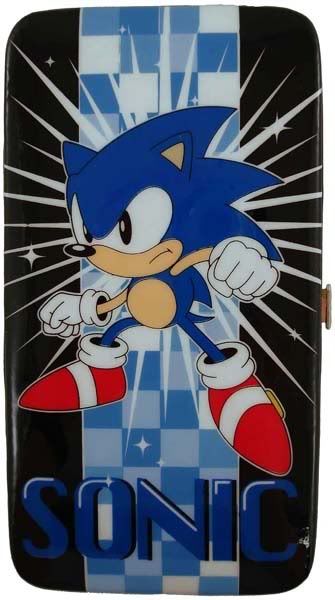 *drooooool* I smile every time I look at it.
I dunno what else to say about the trip! It was awesome and I had a fantastic time and I wanna go back! I'll probably go back very soon, since I have a seasonal pass now.